Editorial Board
Dr. István Zelnik, Editor, President of the Editorial Board
András Mészáros, Director – International Relations
Dr. Philippe Smolarski, Asian and Far Eastern Art
Dr. Susan Conway, Arts of Southeast Asia
Róbert Kuszinger, IT Support
Miklós Sulyok, Photos
Csilla Bogdán, Péter Zénó Zelnik, Graphic Design
László Dinea, Website Support
Michael James Webb, Executive Editor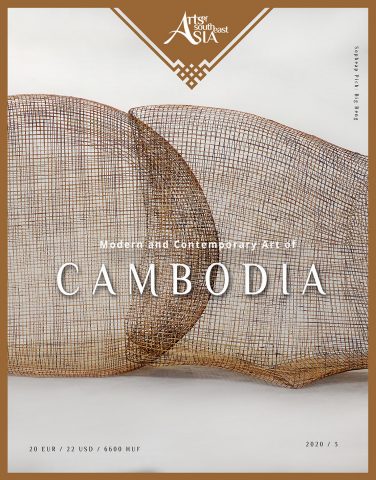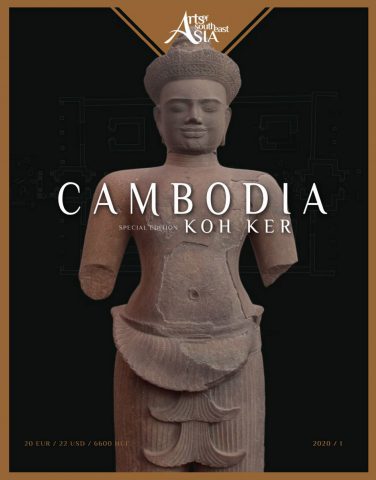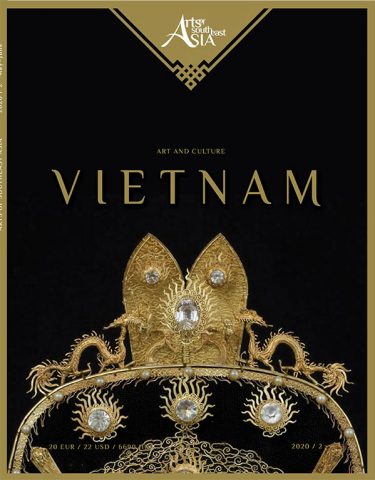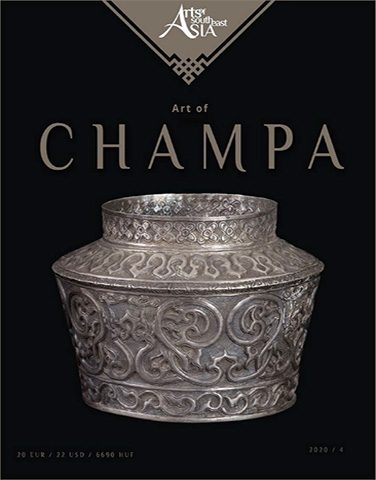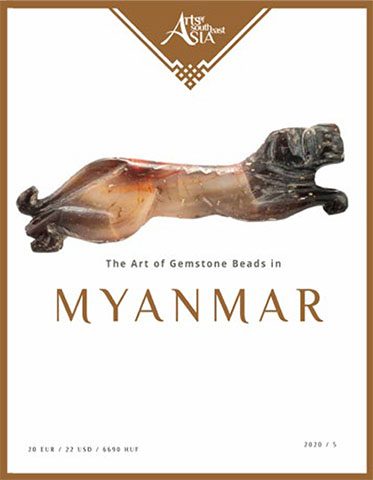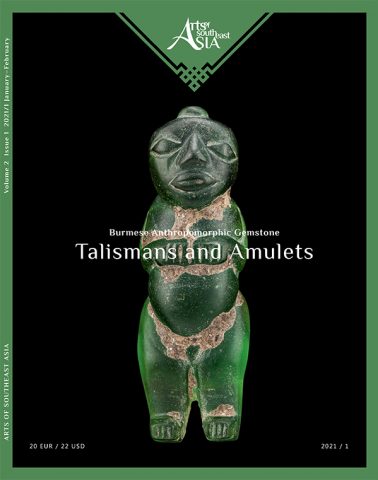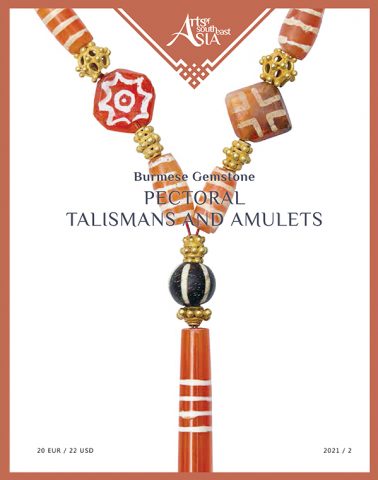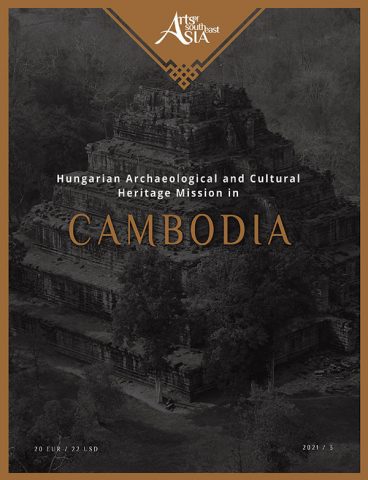 An MA in Art History from the Australian National University. Author of several books, articles and studies, Traditional Textiles of Cambodia and Pictorial Cambodian Textiles among others. She was an Honorary Associate in the Department of Art History and Film Studies at the University of Sydney and president of the Asian Arts Society of Australia.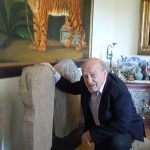 Prof. Dr. Claude Jacques †
An eminent French historian, epigraphist and author of several books and studies on Khmer history and epigraphy. A former member of École Française d'ExtrêmeOrient, Councillor of the Government of the Kingdom of Cambodia, and President of the Hungarian Southeast Asian Research Institute. He is author of several important books and studies: The Khmer Empire; Inscriptions du Cambodge; Angkor Cities and Temples; Ancient Angkor; Temples et Inscriptions – Koh Ker among others.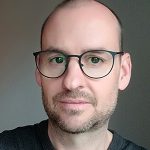 A researcher with the École Française d'Extrême Orient, Paris, who specializes in the use of computational and geospatial techniques to understand landscape histories, with a particular focus on Southeast Asia. Following the award of a PhD in Archaeology from the University of Sydney in 2007, Dr Evans was charged with opening the University's Research Centre in Siem Reap, Cambodia, and was the founding Director of that facility from 2007 to 2015, before joining the EFEO.
His work focuses on using advanced remote sensing techniques such as airborne laser scanning, or lidar, to uncover, map and understand traces of human activity inscribed into the surface of the landscape, as well as looking at legacies of past land use and land cover in contemporary forest ecologies. His work as Deputy Director of the Greater Angkor Project, as an ERC laureate, and as Director of the two lidar programs in Cambodia, offers new insights into historical trajectories of Angkor and the Khmer Empire, and informs an ongoing reappraisal of the nature of early urbanism in Southeast Asia.
Her research contributes to interdisciplinary dialogues of urbanism, resilience, and water management by providing empirical evidence of the resilience of these cities over the longterm. She is currently directing the Koh Ker Archaeological Project and codirecting the Cambodian Archaeological Lidar Initiative. These projects are funded by the Social Sciences and Humanities Research Council of Canada (SSHRC) and the European Research Council (ERC). She received her PhD in Anthropology (archaeology) from Arizona State University in 2018 and now holds a SSHRC postdoctoral fellow at the University of British Columbia. Follow her work on instagram@klassenarchaeology or at sarahklassen.ca.
A researcher of remote sensing technologies supporting archaeological applications since 1995. Started as a research fellow at the College of Surveying and Land Management in Székesfehérvár, Hungary he first used SIRC/X-SAR images acquired from the space shuttle and made available by NASA/JPL in those years. His research target is mostly mainland Southeast-Asia and Hungary. Meanwhile following all available remote sensing techniques in the past decades he focused more on Lidar data and the creation of new visualization techniques helping archaeological classification and statistical processing of surface phenomena.
Professional Profile
I began my photographic studies at the Práter Street Vocational School of Photography. I followed that with an internship at the Lapkiadó Vállalat publishing company as a photojournalist. I graduated from the School of Journalism as a photojournalist and became a photographer for Művészet [Art magazine] from 1983 to 1988. I have been a freelance photographer since 1988, working for various painters, sculptors, museums and collectors. I have worked on many art albums. I visited Cambodia several times in 2010 and exhibited the material I photographed there at the Hungarian Geographic Museum. I have been a member of the National Association of Hungarian Creative Artists since 1985.
A former member of the Centre for Southeast Asian Studies at the School of Oriental and African Studies, London. From 1990–2004 she taught Southeast Asian Studies at Parsons School of Design, The New School, New York. She was an Indira Ghandi fellow in New Delhi and an Ella Walker fellow at the Rockefeller Foundation Center, Belaggio. She has curated exhibitions on the material culture of Southeast Asia in the UK and Thailand including Power Dressing that launched the opening of James HW Thompson Museum in Bangkok. Her list of publications, books, articles and papers can be viewed her web site (www.susanconway.com).
Having worked and travelled in Southeast Asia since 1990, Davis and his wife Sophaphan founded DatAsia Press in 2005 (www. DatAsia. us). Davis, a literary archaeologist, devotes himself to locating and restoring extraordinary 'lost' fiction and non-fiction literature about Southeast Asia and French Indochina from ancient to modern times. DatAsia editions restore obscure, out-ofprint books as expanded editions with added academic analy-sis, supplemental materials, illustrations, and original translations. Davis has also done extensive research documenting the devata (sacred female) images carved in stone in Cambodia, Thailand and Laos (see Devata.org). In 2007, Davis and his wife funded construction of Srei Devata Middle School in Baray, Kompong Thom through American Assistance for Cambodia.
Dr. Philippe Smolarski is a historian and a well known expert in Asian and Far Eastern Art, Honorary doctor of the Institute of History / Mongolian Academy of Sciences. Former Director of the Richard Liu Foundation and the European Institute of Chinese Studies. He has curated the Treasures of the Tianjin Museum and was co-director of the BelgianMongolian Archaeological Team of the excavation in Karakyngol, Mongolia. As expert, consultant and appraiser of Asian and Far Eastern Art he became on of the rare specialist in comprehensive expertise of Asian Art and Archaeology. Dr. Philippe Smolarsky is now Director, Head of Asian Art of the Magellan Centre, United Kingdom.
Cambodian historian and epigraphist, professor of the Royal University of Phnom Penh, councillor of the APSARA National Authorities of the Kingdom of Cambodia, author of several books and studies: Inscriptions of Koh Ker is one of the most important of her research works.
Cambodian historian of Art, Councillor of the ministry of Culture of the Government of the Kingdom of Cambodia, Director of the National Museum/Phnom Phenh, curator of exhibitions, author of several books and studies. Khmer Silverware is an important one among his latest scientific research works.
Formerly an economist, a promoter of art, founder of the Zlotowski Art Galerien, Paris, and specialist in modern and contemporary art.
Working in audio-visual production, founder of the Lee Gallery specialized in Asian Modern Art, including Chinese, Japanese and Khmer art.
He studied art management in Paris, started work in an important gallery, the Galerie Nathalie Obadia. Now he is the director of the Batia Sarem Art Gallery in Siem Reap.
Vietnamese historian. Former: Deputy Director of the Museum of History of Vietnam; Head of 6 shipwreck excavation teams. The author of several studies and books. Member of the Scientifique Committee, Museum of History of Vietnam, Member of the Committee Antiquities of Ministry of Culture.
Historian, archaeologist, former Director of The Museum of History of Vietnam, author of several books and studies.
Vietnamese Historian, researcher, University Professor, former Head of Champa Studies in Vietnam, author of several books and studies. One of the best known experts on the Cham Kingdoms. His publications on the history and art of Champa are world renowned reference texts.
Vietnamese journalist and researcher. Many important publications on Vietnamese Contemporary Art.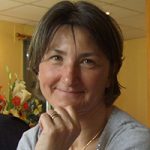 Dr. Anne-Valerie Schweyer
French historian, epigraphist and researcher, author of several books and studies on the history of Vietnam and Champa.
Senior Research Fellow, School of Archeology, University of Oxford 1979–2014. Oxford Materials Characterisation Service 2004–2014. Visiting Fellow, Materials Engineering, The Open University, 2015. Author of more than 200 scientific publications.
Indologist and art historian. Formerly: General Director of the Museum of Applied Arts, Budapest; Director of the Hopp Ferenc Museum of Asian Arts, Budapest; Chief Curator of The Southeast Asian Gold Museum, Budapest. The author of several studies and books. Lecturer at the Central European University.
Art historian, well-known Asian Art expert. At Sotheby's and Christie's he is an expert on the Vietnamese and Cham. Senior consultant for Christie's (January 2010-Present, Hong Kong), Asian Art expert for Companie Nationale des Experts, France (May 1997–Present). Curator of several exhibitions (Musée Royal de Marimont, Le Bon Marché). Author of several studies, books and other publications, Art du Vietnam, Art du Champa among others.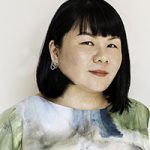 Agnes Lim is an independent art curator and jeweller. She has a Bachelor's in Fine Arts (Painting) from Australia's Royal Melbourne Institute of Technology (2002), and a Master's in Art Administration from the University of New South Wales (2004) and has, for 14 years, worked in the visual arts, curating and developing exhibitions and projects with artists from Singapore, Southeast Asia and the rest of Asia. Through her work, Agnes became acquainted with French-Cambodian product designer, Ly Pisith. In their conversations together, they found a common passion: jewellery. In 2008, Agnes and Pisith co-founded the Garden of Desire jewellery gallery. Based in Pisith's home country, Cambodia, Garden of Desire showcased contemporary jewellery designed by Pisith and handmade in silver by him and his team of craftsmen. Since then, Garden of Desire has grown to include two galleries in Siem Reap and one in Phnom Penh. As its Director based in Cambodia and Singapore, Agnes has expanded the design team and collaborates with guest designers to create seasonal collections. She finds constant inspiration in the world of art jewellery, and is dedicated to fusing contemporary design with traditional craftsmanship to create jewellery that is distinctive in style, meticulously wrought and which speaks to the heart.
Dr. Ha Thuc is a French Hong Kong-based independent art writer and curator. Specialized in Asia Contemporary Art, Ha Thuc contributes regularly to different magazines such as Artpress in France and CoBo Social in Hong Kong. She published "After 2000: Contemporary Art in China", "Hong Kong Contemporary Art" and "Japanese Contemporary Art" with Asia One (English version) and Scala Editions (French version). She holds a Ph. D. from the School of Creative Media, City University HK.
Cecile Erp Berg is the founder of the Sra'Art Gallery. As a French Khmer, she travelled between Europe and Asia all her life before finally settling in Cambodia. Originally an audiovisual producer, Cécile has spent her entire working career alongside artists. Through her new gallery, Cécile is striving to create a platform to share the vision of Cambodia's talented and creative artists while inspiring the same passion in all visitors that walk through the door.
Journalist, art writer and curator.Former editor of Cambodia Life magazine.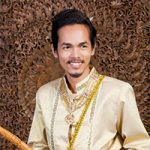 A native of Battambang, Reaksmey Yean is a self-proclaimed art advocate, an early-career art curator, writer, and researcher. Currently, he is a program director and co-founder of Silapak Trotchaek Pneik, a contemporary art space by YK Art House. He is also a part-time lecturer at Phnom Penh International Institute of the Art (PPIIA).
Yean is an Alphawood scholar (SOAS, the University of London for Postgraduate Diploma in Asian Art – in Indian, Chinese, and Southeast Asian Art). He was an exchange scholar at the Institute of Southeast Asian Affairs, Chiang Mai University, and an inaugural SEAsia Award Scholar of LASALLE College of the Arts, Singapore, for MA in Asian Art Histories. He was a curator for creative programs at Java Creative Café, Phnom Penh. Prior, he served several senior posts, including an Assistant to School of Performing Arts, at Phare Ponleu Selpak, a multi-disciplinary arts center, where he received his early education. He is also a founding father of a defunct collective named Trotchaek Pneik, a cultural and artistic collective based in Battambang. Yean is interested in multi-disciplinary practices (Film, Visual, and Performing Arts). As an Art Advocate, Yean is involved in the promotion of art and culture and their histories within contemporary Cambodia via curatorial practices, art criticism, and cultural pundit. As a scholar, Yean is concerned with Buddhist Arts, Contemporary and Modern Arts, Southeast Asia, Cultural Diplomacy, and Post-colonial theory.
Historian, archaeologist, former Director of the National Msueum of History of Vietnam
Historian, archaologist, former director of the Han-Nom Filology Research Institute, Academy of Sciences of Vietnam
One of the leading Vietnamese historian, archaeologue of the scientific and historical research of the Cham Culture. Author of several books and studies.
Rector, Dharma Gate Buddhist College, Budapest; Director of Southeast Asian Center at ELTE University (Budapest), Chief Curator, Zelnik Collection, Budapest
Hungarian art writer, Sinologist, researcher
Vo Van Thang studied Vietnamese literature at Hue University (Viet Nam) in 1979 and took his M.A. in Asian Studies at Cornell University (USA) in 1997. Since 2008, Vo Van Thang was assigned to be the director of the Da Nang Museum of Cham Sculpture, which was by then re-established as an independent museum after a long time being affiliated to another local museum. He retired in 2018 and was author/ editor of books and research papers on Cham culture.
is a burmese-american expert in anthropology and archeology, visiting professor at the Chulalongkorn University, Bangkok. He is one of the most important archeologists and the world's foremost expert gemologists on Pyu art and Burmese gemstones. His research field is the history of art from prehistory to the Pyu states, ancient gold jewellery of Myanmar, and the Mon culture. He is much in demand as a university lecturer and in the research world (Harvard, Oxford, Yale, etc.). His recent publication is an outstanding reference book The Ancient Jewellery of Myanmar, Orchid Press 2014.
is a prominent Hungarian expert on precious stones and work in precious metals. He began his career as a gold-smith, making jewellery and ornamental objects from precious metals. At the end of the 1960's, he participated in the production of copies of the Hungarian Crown Jewels. He has conducted research in material science at the Geochemistry Research Institute of the Hungarian Academy of Sciences and the Department of Mineralogy at the Eötvös Loránd University. Since 1980, he has been teaching gemology at the Moholy-Nagy University of Art and Design, and he has also run his own School of Gemology for 25 years. As an expert on Southeast Asian gold, silver, bronze and precious stone works of art, he has been a researcher of jewellery and gemology at the Hungarian Southeast Asia Research Institute for several years. Since 1994, he has been the president of the Hungarian National Precious Metals Association.
graduated in 1994 as a metallurgical engineer from the Department of Metallurgy, University of Miskolc, Hungary. Since 1994, she has been a research engineer at the Assay Authority of the Hungarian Trade Licensing Office, and she has been leading the Authority's Assaying Department since 1997. In 1999, she became a member of the XRF Division of the Sampling and Analysis Technical Committee of the Association of European Assay Offices. Since 2001, her main areas of work have been the chemical analysis of metallurgical raw materials and products, methods of assaying precious metals, and alloys and statistical sampling and standardisation in the jewellery industry. As of 2001, she has been a member of the Hungarian Standards Institution. In 2005, she obtained her PhD at the Department of Materials and Metallurgical Engineering of Miskolc University. Since 2013, she has been responsible for the materials testing activities of the Hungarian Assay Authority.
Architect, graphic designer, photographer with keen interest in professional architectural photography
info@artsofsoutheastasia.com