The International Magazine of Arts and Antiques of Southeast Asia
Volume 2, Issue 1, January-February 2021.
Contents
EDITORIAL
by Dr. István Zelnik
The Journey through Beads from Prehistory to the Pyu States in Myanmar
by Terence Tan
Gemstone Objects from Burma: Gemmological Tests and Investigation of Production Tchnology
by Dr. József Takács
X-ray Testing Results for the Burmese Gold Beads
by Judith Horváth
Antropomorphic Gemstone Talismans and Amulets
by Dr. István Zelnik
Deities and Gods
Primitive deity figures
Zoo-anthropomorphic talismans
Gold deity amulets
Book Review
INDEX OF ADVERTISERS
Preview
Arts of Southeast Asia, Volume 2, Issue 2:
Burmese Gemstone Pectoral Talismans and Amulets
Esteemed Reader,
It gives me great pleasure to introduce the sixth issue of Arts of Southeast Asia, which moves on to deal with the second part of a very special topic: the first two millennia of Burmese gem-cutting history, from the Samon Valley culture of 800 BCE through to the end of the Pyu Kingdoms in the tenth century.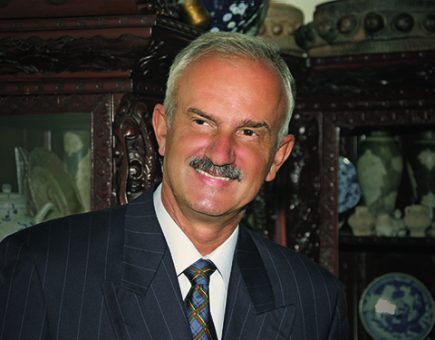 For thousands of years, Burma has been renowned for its wealth of gemstone deposits: jade stones, ruby, emerald, agate, aventurine quartz, rock crystal, tourmaline and onyx, to name just the most widely known. These have been used to make utensils and ritual objects, including talismans and amulets with healing and protective powers, and jewellery.
Recently published studies and albums have shown how the cultural influences of India and Tibet have affected local beliefs and religions, including animistic rituals and the development of relics that have evolved over some three thousand years into the present day, and incorporate talismans and a cult of amulets that has spread across Asia.
In an excellent study by the Hungarian gemmologist, Dr. József Takács, you can acquaint yourself with the various types of Burmese gemstone and the techniques and tools that have been used in gem-cutting and processing in Burma for thousands of years.
Some wonderful material from the Burmese-American archaeologist and gemmologist, Terence Tan, gives a detailed overview of the historical development of Burmese gemstone talismans and amulets, and the art and culture of the Samon Valley and Pyu. In Issue 5 of Arts of Southeast Asia, we showcased the cult and wonderful animal carvings that have been nurtured in connection with animal-shaped talismans over thousands of years in Burma and much of Asia. Now you will encounter human-shaped talismans and the ancient world of gods and protective saints. Enjoy this extraordinary, precious gemstone-time travel!
Dr. István Zelnik
President of the Editorial Board
The Journey
from Prehistory to the Pyu States in Myanmar
by Terence Tan
From the Transition Period (The Bronze-Iron Age – circa 700 BC-200 BC) to the Iron Age (circa 400 BC-200 AD)
INTRODUCTION
The transition period in which the Bronze Age shifted to the Iron Age is most commonly referred to in Archaeology as the Bronze-Iron Transition Age (900 BC to 200 AD). In the later part of the Bronze Age, people travelled further, explored new regions, and made new discoveries. It is a common belief among historians that travellers and traders from Greece, Rome, Mesopotamia, Asia Minor, Central Asia, India,
China and East Asia travelled to the Southeast Asian countries via land and sea routes. At that time, people in what is today's Myanmar were still in the Bronze Age.
X-ray Testing
Results for the Burmese Gold Beads
by Judith Horváth
Precise measuring method for gold based jewellery alloys
ABSTRACT
In most countries around the world, the quality of objects made from precious metals has always been regulated by law and regulation since time immemorial. Analytical precision and the speed of analysis are both very important. Currently, there are several methods we know of to determine gold, but it is difficult to achieve precision without simultaneous destruction because the prescribed level of accuracy is very strict. When testing gold jewellery alloys we selected the X-ray testing method. We have tested every piece presented in this book and we have issued official certificates for each measurement. The results are summarised in a table below.
Antropomorphic Gemstone
Talismans and Amulets
by Dr. István Zelnik
Anthropomorphic and half human half animal amulets, talismans and beads constitute a rare and special group of Burmese gemstone devotional objects. As far as we know, a few anthropomorphic amulets have turned up at the archaeological excavations of the Samon Valley and Pyu cultures, too.
In Early Landscapes of Myanmar, Elisabeth H. Moore published a photograph of just such an anthropomorphic bead, an object that is today in the collection of Win Maung in Burma, and which originates from Tatkon. 1 Reports of two similar amulets, from the so-called Srimathyakul Thai collection have been published in Australia.
Editorial Board
Dr. István Zelnik, Editor, President of the Editorial Board
András Mészáros, Director – International Relations
Dr. Philippe Smolarski, Asian and Far Eastern Art
Dr. Susan Conway, Arts of Southeast Asia
Róbert Kuszinger, IT Support
Miklós Sulyok, Hunor Holló, Photos
Csilla Bogdán, Péter Zénó Zelnik, Graphic Design
László Dinea, Website Support
Michael James Webb, Executive Editor
Index of Advertisers – ARTS of SOUTHEAST ASIA:
Volume 2. Issue 1. Burmese Anthropomorphic Gemstone Talismans and Amulets
Galerie Zacke, Austria
Julius Art, Hungary
From the Collection of Dr. Zelnik, Switzerland
Ogotai Asian Art, Belgium
Din Sarom Asian Art Gallery, Belgium
Udom Chay Asian Art, Cambodia
Chhim Sothy Art Gallery, Cambodia
Chantas Prou Gallery, Cambodia
La Galerie Insolite, Cambodia
Muy Sim Gallery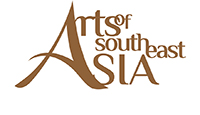 The Unique International Magazine ofArts and Antiques of Southeast Asia
ORDER FORM
Please accept my order of 1 copy for 20.– EUR each of the Special Edition of Arts of Southeast Asia
Note: for airmail delivery to Europe add 12. – EUR,
for delivery to America, Asia and Australia, please add 14. – EUR
Payment only by bank wire to the account of:
ARTS of SOUTHEAST ASIA
KBC Bank SA Avenue du Port 2, 1080 Bruxelles, Belgium
IBAN: BE 12 7360 6155 9092
BIC/SWIFT: KREDBEBB
info@artsofsoutheastasia.com